PIGMENTATION AND HOW TO GET RID OF IT.
What is pigmentation?
Pigmentation is a skin disorder that affects the color of your skin. It is commonly caused by a pigment called melanin. When produced in excess, melanin discolors the surface of the skin. The discoloration mostly occurs in patches but in some cases, might also affect the whole face.
For most people pigmentation is a permanent problem! Almost 80% of Pakistanis are affected by pigmentation and actively looking for ways to get rid of them.
What causes pigmentation?
Before we start exploring ways to reduce/ prevent pigmentation, it is important to understand what actually causes it. Pigmentation is caused due to excess melanin produced within the skin.
Melanin is created when skin cells become damaged or unhealthy. There are numerous factors that trigger an increase in melanin production. The most common ones being, heat and exposure to the sun. When the body is exposed to the sun it starts producing excess melanin to keep the skin protected from prolonged exposure to the sun. Excess melanin production leads to dark patches on the skin, which we call pigmentation.
Other factors that cause pigmentation include hormonal changes, age, medical conditions, skin injuries or medications, and skin inflammation.
How to prevent and reduce pigmentation.
Pigmentation is curable, especially if arrested during the initial stages of occurrence. All you need is a change in lifestyle, followed by the right skincare routine.
  1. Protect your skin!! Avoid direct exposure to the sun:
The best and most effective way to prevent or cure pigmentation is protection against the sun. The best way is to avoid the sun during its peak hours, which is between 10 AM to 2 PM.
Of course, it's not always possible to stay indoors during this time. While going outdoors, you can protect your skin by carrying an umbrella, wearing a hat, and applying a good quality sunblock.
  2. Use products containing licorice:
Unlike the majority of skin-brightening agents, licorice has the power to brighten without irritating the skin. It contains glabridin, which not only has active skin lightening properties, but also prevents the production of an enzyme called tyrosinase which makes the skin go dark after exposure to the sun.
  3. Use products that are high in Vitamin C:
Vitamin C helps heal blemishes and reduces pigmentation. At the same time, it makes your skin bright and gives a fresh glow.
  4. Drink plenty of water:
We suggest drinking at least 6-8 glasses of water a day. Water helps detoxify the body and fight pigmentation.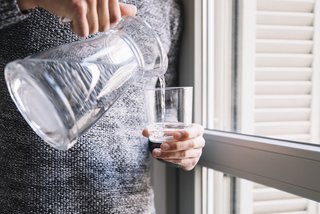 5. Drink coconut water daily:
Coconut water helps replenish the skin, it makes it smooth, supple, and fights pigmentation.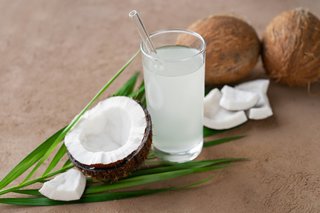 6. Apply Lemon Juice:
Enriched with natural bleaching properties and Vitamin C, lemon juice helps lighten dark spots. Along with lightening the spots, it also gives the skin a bright radiance. Add it with honey to get brighter skin while maintaining the skin's moisture levels.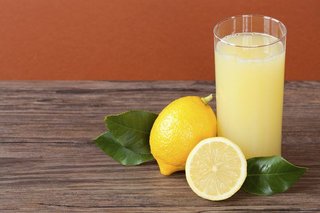 7. Apply onion and potatoes on the skin:
Onion is famous for its antioxidant and skin-lightening properties. Use regularly to get rid of hyperpigmentation.
Infused with an enzyme called catecholase, potatoes help make the skin bright and get rid of pigmentation.