The evolution in skin care has brought with it many new products to the market. Of late, the list of skincare products available in the market has become more diverse and extensive. Amongst them, Serum is comparatively, a new product and has recently gained a lot of popularity. Although many people have started using serums, they are still quiet confused about its properties and benefits. Serums are not moisturizers; neither are they skin oils or essences! What exactly are they then? Serums are one of the best ways to seal extra hydration within the skin! They are also the perfect primer for moisturizers and one of the best ways to seal extra hydration within the inner layer of the skin. According to recent research, serums are now amongst the most popular skincare products in the world!
What exactly is a Serum?
Designed specifically for quick absorption, a serum is comprised of very tiny molecules! It has a watery, glide on texture that is not too thick like your regular moisturizer. It penetrates much deeper into your skin while locking in moisture. Apply serum as the first step after cleansing! If you are wondering whether it can replace the moisturizer, the answer is, NO. Although it contains the properties of both, a moisturizer and face oil, it cannot be placed in any single category.
Why should you use Serums?
Because the serum absorbs deeper into your skin than moisturizers, it is more effective in addressing specific problems such as wrinkles, premature aging of the skin, acne and pigmentation. Vitamin C serums are essential to diminish fine lines for a firm and youthful skin. Moreover, they diminish acne, effectively making your skin appear young and mark free. Most serums are ideal for use by all age groups; just a small quantity of serum can deliver highly effective, active ingredients directly to the skin.
When and how should you use Serums?
Apply a good quality anti aging, acne or vitamin C Serum over the skin after thorough cleansing; follow it with a moisturizer. Must note! It will not deliver the promised results if applied over a moisturizer, the main purpose being, to apply powerful ingredients directly to cleansed skin.
How to use:
Thoroughly wash your face and /or clean it with cleansing milk.
Take a few drops of serum and pat gently over your face.
Massage lightly until it absorbs in the skin.
Follow it with sunblock if you are going out during the day.
If at home, just apply a moisturizer over it.
TrulyKomal Serums and why they are a good choice!
TrulyKomal has a range of three fabulous serums, expertly formulated to address different skin related problems. Do a favor on your skin and make them an essential part of your skincare regime!
24 K Gold serum:
An anti aging serum formulated using Retinol and 24k gold, it effectively removes fine lines and wrinkles! It directly addresses sagging skin, firming it effectively and making it tighter, giving you a smoother and younger look! This serum is suitable for all skin types!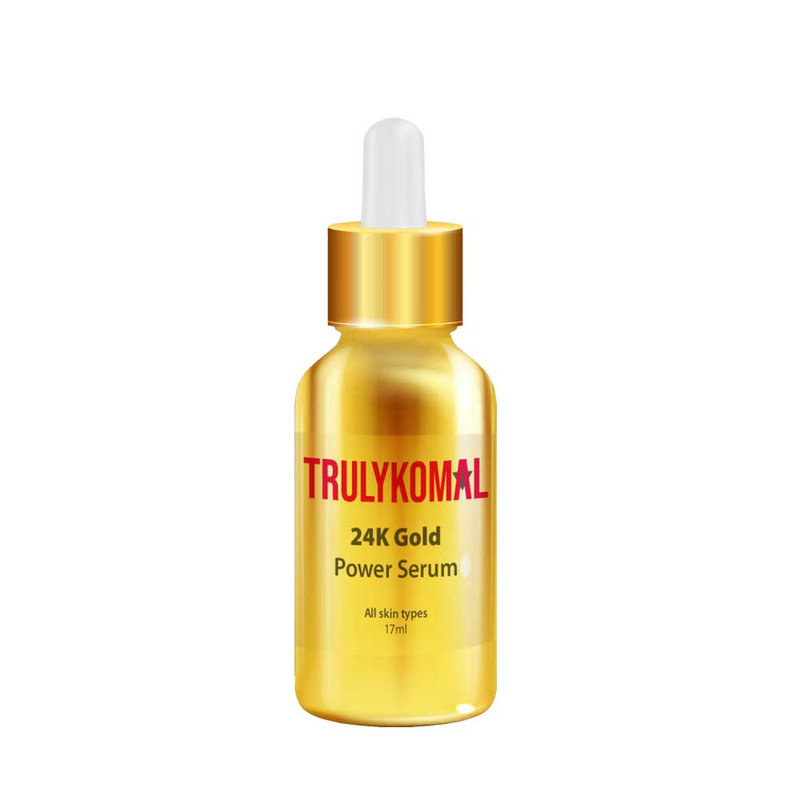 Glow serum:
This amazing serum is formulated using the advanced stem cell technology! It Contains vitamin c, and aims to clears pigmentation, treat open pores and give the skin an amazing glow.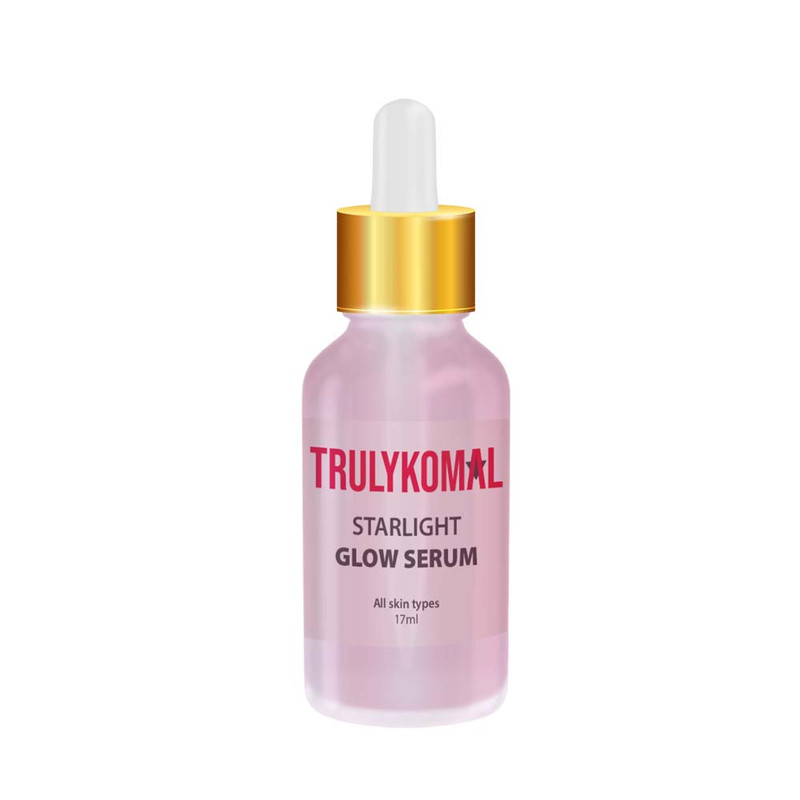 Acne Serum:
Developed using vitamins, salicylic acid and aloevera, this serum addresses acne related problems! It effectively removes acne marks and spots, controls oil and clears the skin!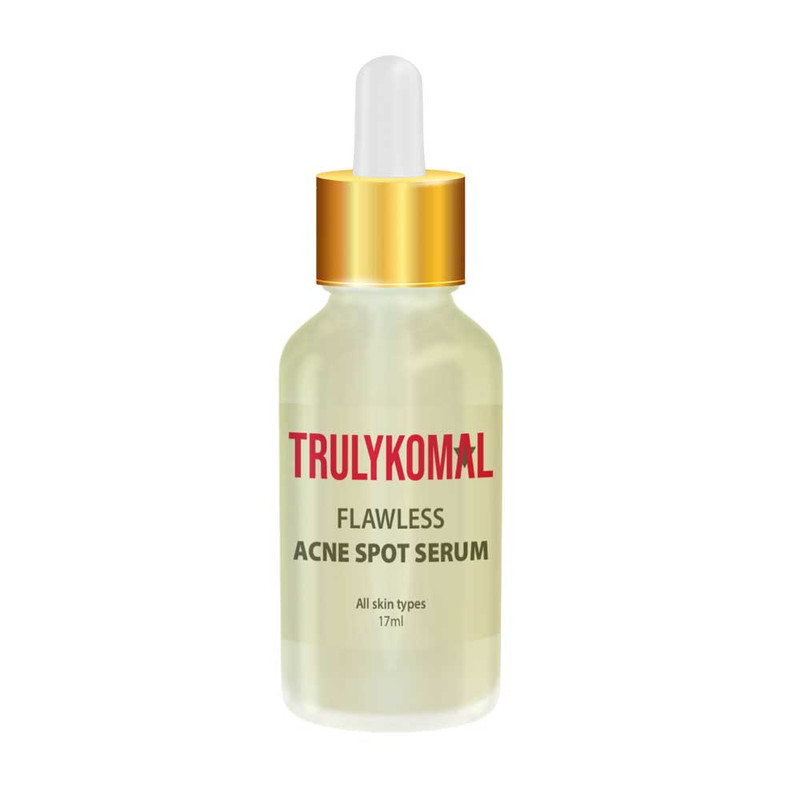 What is your favorite serum!!